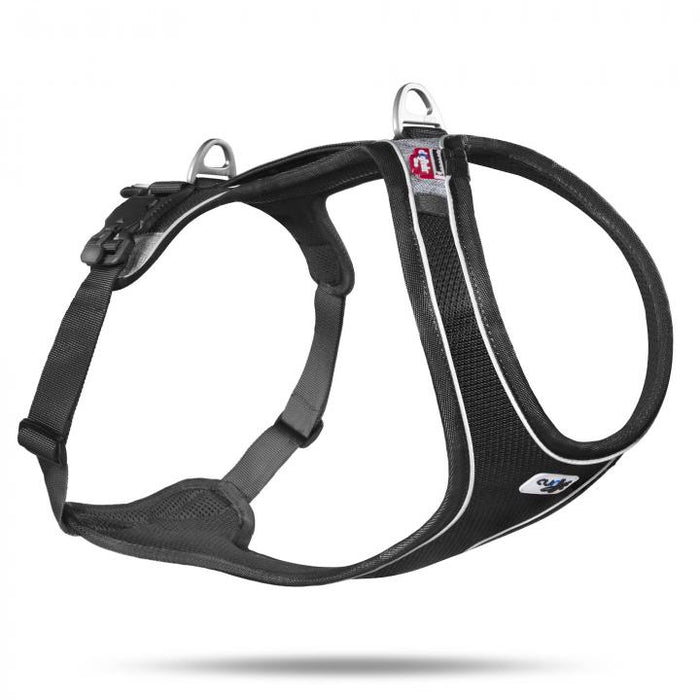 Curli Magnetic Belka Comfort Harness
THE BEST FITTING HARNESS FOR LARGE DOGS WITH THE NEW INNOVATIVE MAGNETIC BUCKLE SOLUTION
FUNCTION & DESIGN
The fastest, most comfortable and safest type of closure on the market thanks to magnetic buckles.
«3D Comfort Fit» for a perfect adaptation to the dog's anatomy.
Choke-free neck area to prevent nerve and tracheal injuries.
Adjustable chest circumference for the best fit.
Back protection so that the carabiner does not injure the dog.
Elastic buckle covers for more security against unintentional opening.
Padded buckles to protect against chafing.
Two line attachment points, for guiding and pulling.
Elastic straps for fastening luumi LED lights.
Padded neoprene handle to keep the dog close at heel and to help lift it up.
360 ° reflective hem for extra security in the dark.
Sheathed wire for better dimensional stability.
DogFinder ID to help find your dog in case it gets lost.