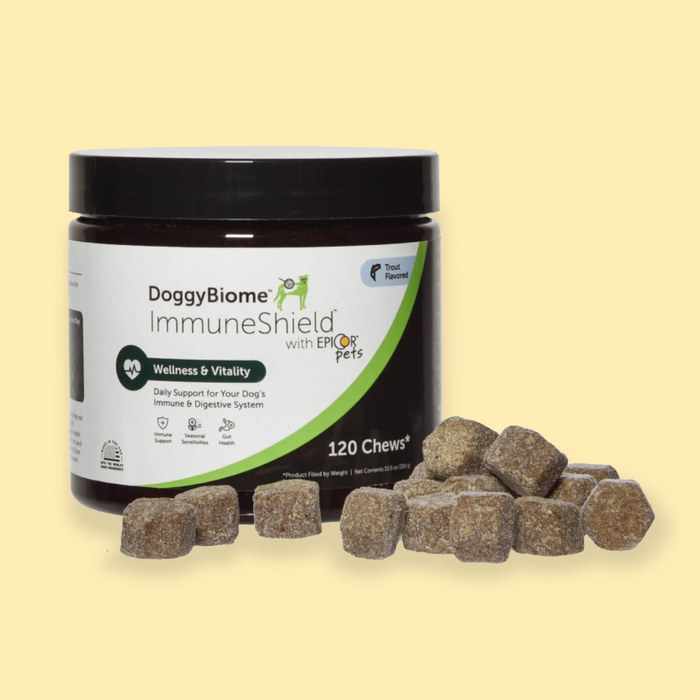 Embark ImmuneShield™ with Epicor® Chews
ImmuneShield™ chews, with active ingredient EpiCor Fermentate, are specifically designed to improve your dog's immune function, address seasonal allergies, and promote gut health. The soft chews are highly effective for reducing systemic inflammation, resolving certain itchy skin conditions, and improving gastrointestinal symptoms.  
Only ships to US addresses.