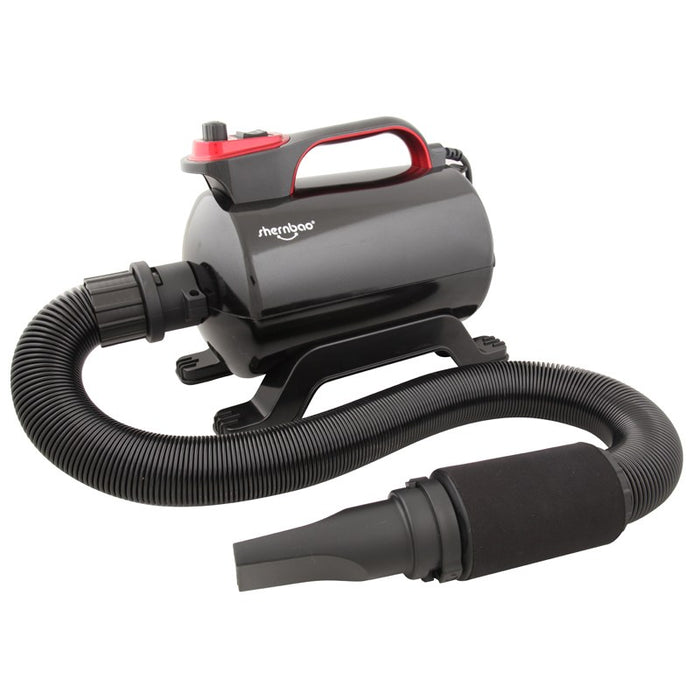 Tsunami Single Motor Pet Dryer
Based on the former "Monster" model, the single motor is this dryer outperforms most dual motor dryers. The motor is a 2200 watt delivering high-velocity output. Its wind velocity and blow force have to be experienced to be believed. 
The improved inner structure and airflow mode allows for a super blast and a large airflow volume.

 

Designed with safety and durability in mind.

 

Redesigned external appearance, with an elegant polished surface 

 

Designed with the groomer and breeder, in mind.

 

Great for the professional that loves to show and compete

 

.

 

It is ideal for all seasons, especially colder climates.

 

Come with three nozzles, a hose and a handle.