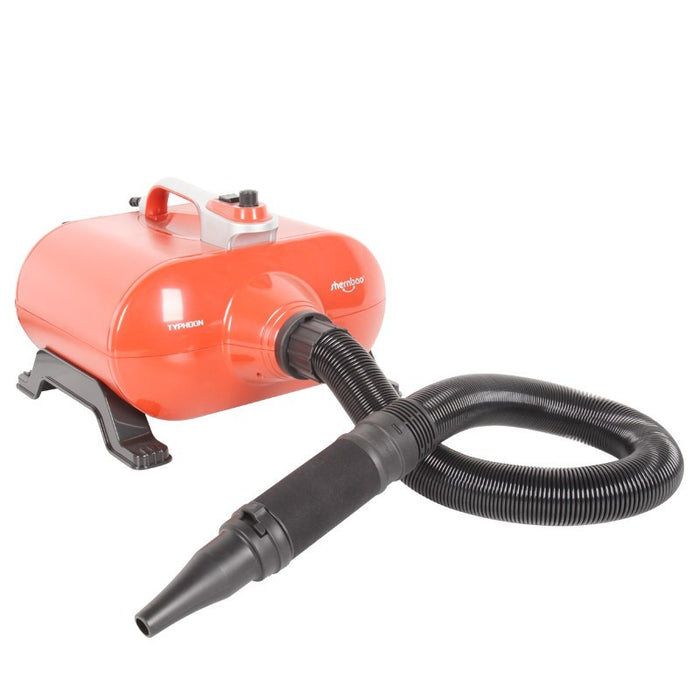 An incredibly powerful double-motor force dryer. This force dryer features variable speed, allowing you to control the air flow based on the dog temperament and coat type. Heavy duty shell will give years of professional use in the salon. Runs quietly at only 85dB on the highest speed. Comes complete with nozzles and hose.
【power】dual motor designed for large dogs.
【Speed】The adjustable speed dial from 4921FPM-68000FPM makes it great for controlling noise levels especially when grooming sensitive dogs.
【Accessories】Includes 4 ft to 8 ft flexible hose, 3 different nozzles and 2 air filters.
Blow force 940g
Max air speed 68000FPM
Max airflow 320CFM
Temperature rise no heat
Noise 50-85dB Volts
Amps 110V/15A