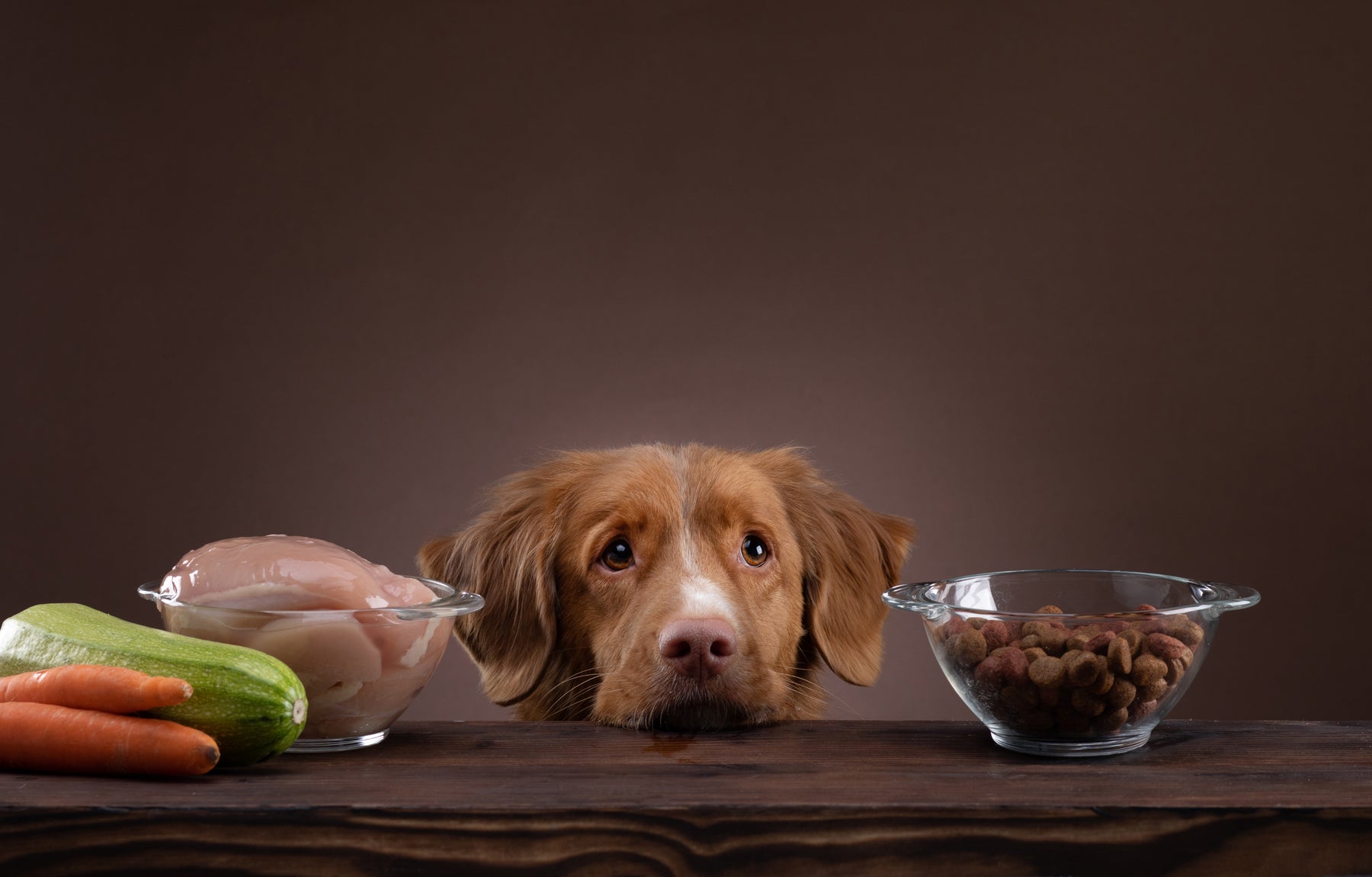 To Go Raw or Not to Go Raw
A Quick Look at a "Raw Diet" for your Dog.
If you're planning on feeding your dog a raw diet, it's important to understand what foods are safe and nutritious for your furry friend. Raw diets typically consist of raw meat, bones, fruits, and vegetables. It's important to research which meats are safe for dogs to consume, as not all meats are created equal. Some popular options include chicken, turkey, beef, and lamb. Additionally, dogs require a balanced diet that includes essential vitamins and nutrients. You can supplement your dog's raw diet with fruits and vegetables such as sweet potatoes, carrots, and apples. It's essential to consult your veterinarian before starting your dog on a raw diet to ensure they get all the necessary nutrients for their health and wellbeing.
Allergies can also play an important factor when considering a raw diet for your dog. Some dogs may have allergies or sensitivities to certain foods, which can cause digestive issues or other health problems. Working with your veterinarian to identify any food sensitivities your dog may have before starting a raw diet is important. Additionally, handling raw food carefully is important to avoid contamination and the risk of foodborne illness for both you and your dog. Proper food handling and hygiene are crucial when feeding your dog a raw diet. With the right research and guidance from your vet, a raw diet can be a healthy and nutritious option for your furry friend.
While feeding your dog a Raw Diet could be beneficial, it's not for every dog – or – every dog owner. Understanding your dog's individual needs, and health conditions and consulting with a veterinarian or animal nutritionist is important before making any changes to their diet. Raw diets require careful preparation and storage to avoid bacterial contamination and potential health risks for both the dog and their human family. It's also important to note that a raw diet may not provide all the necessary nutrients and vitamins that a dog needs to maintain optimal health so that supplementation may be necessary. This can mean unforeseen costs for the owner and is a big commitment both timewise and financially. Ultimately, the decision to switch to a raw diet should be made with careful consideration along with guidance from a trusted professional.