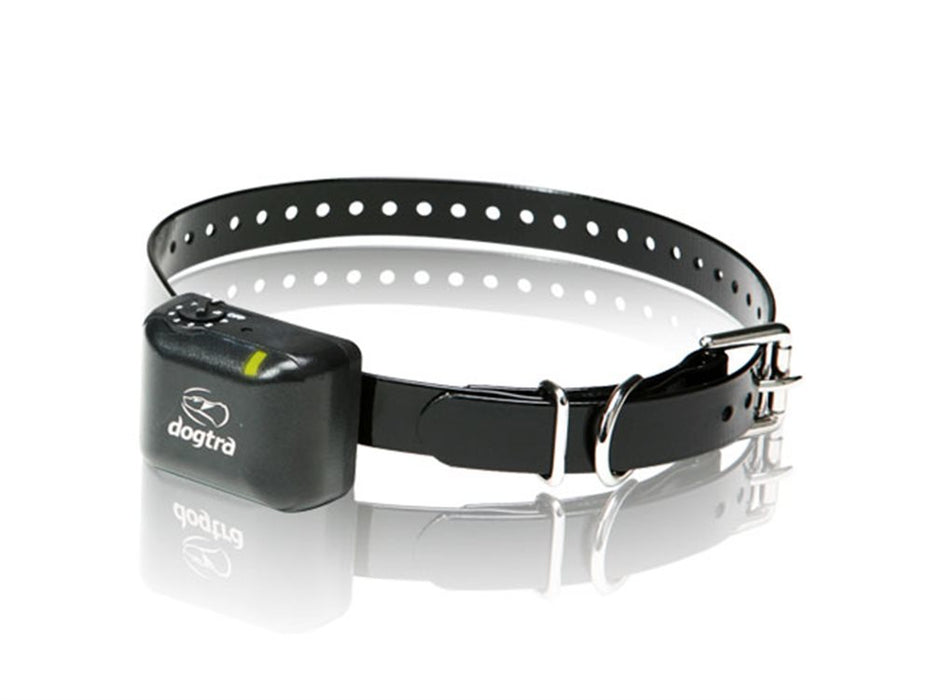 Dogtra YS-300 Yapper Stopper Training Collar
Dogtra has developed a "sound recognition and filtering micro-processor" that distinguishes your dog's barking from ambient noises.

The YS-300 is an intelligent no-bark dog collar, which is fitted with this self-activating micro-processing sound analysis technology. This technology allows the collar to only respond to the barking of your dog. (Patents pending.)


Features seven intensity levels for a wide variety of dispositions.
Level "P" emits only a vibration (no stimulation).
Levels 2-7 emit a vibration followed by stimulation.

With proper repeated usage, your dog may be able to learn to stop barking with the vibration warning so that stimulation will no longer be necessary.

The fully waterproof receiver features two-hour quick-charge Lithium-Polymer batteries, antimicrobial plastic casing, LED battery life indicator, and surgical stainless steel contact points to minimize irritation to the dog's skin.