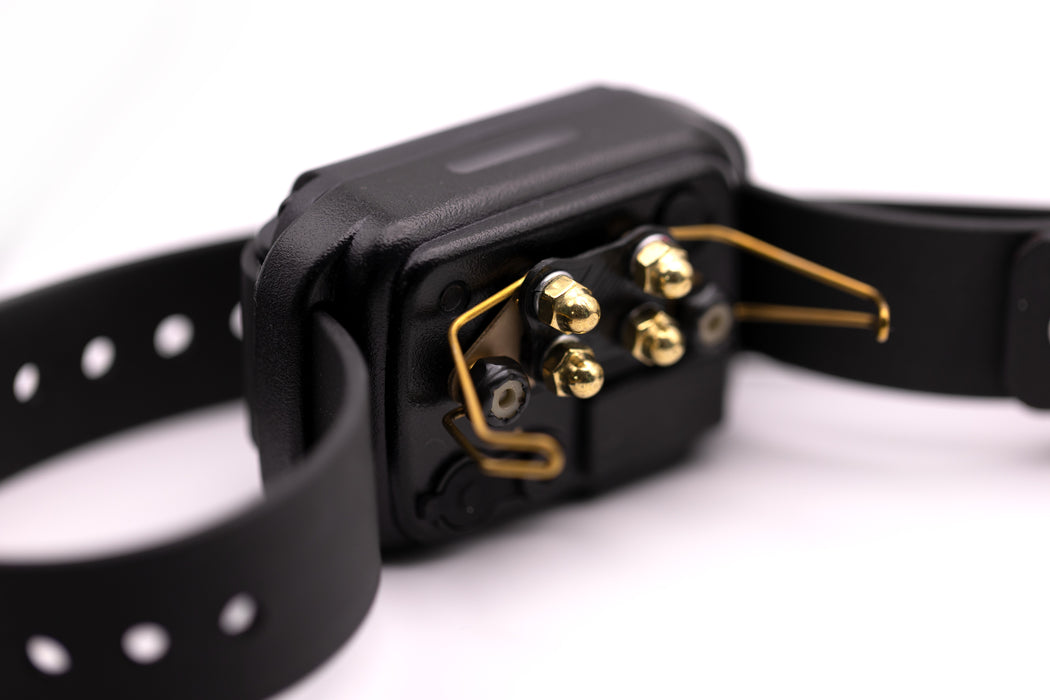 E-Collar CPAD-011 Ultra Wing Contact Pad
If your dog is sensitive to the standard contact points  or will be wearing an e-collar for extended periods of time, E-Collar Technologies recommends the use of a comfort pad.
Comfort pads provide maximum comfort, redistribute the pressure from standard contact points, and allows for stimulation to be more evenly distributed, while promoting better contact and reactivity.
Remember to consider your dog's coat length and density when choosing contact points and comfort pads so your dog's collar makes a good connection and will work correctly.

Ultra Wing Contact Pad
Titanium wings  Brass points.
2 wings with a more aggressive design to reach the skin on dogs with long, thick dense fur.
Developed for dogs with double coated fur. Not meant for dogs with single coated hair.
Best if used by breeds with hair similar to: Akita, GSD, Husky, Labrador Retriever, Chow Chow, Samoyed, Bernese Mountain Dog, etc.
Compatible with:
ET-300
FT-330
ET-400
ET-800
UL-1200
EZ-900
PE-900
FE-580
RX-090
RX-120
RX-150
300TS
400TS
Specifications
Weight: 0.038lbs
Dimensions: 6.75 × 4 × 0.5 in