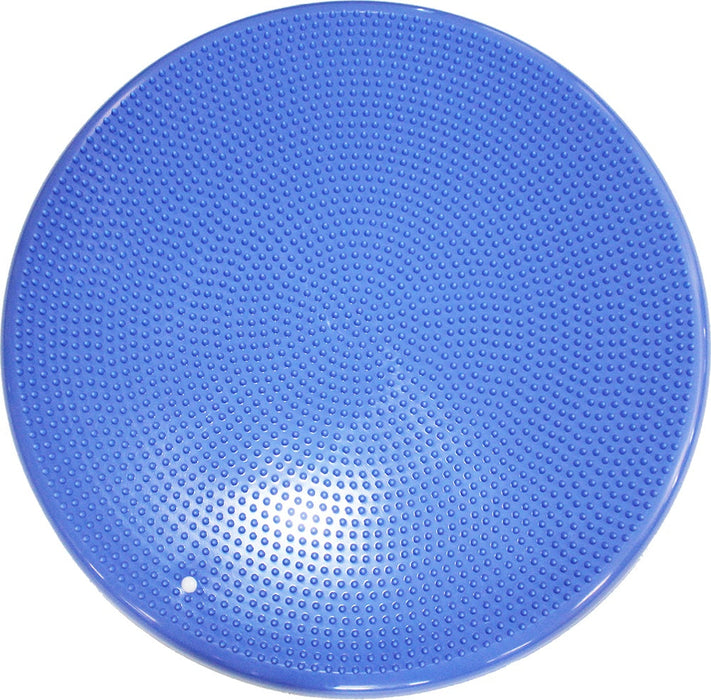 Provides dogs with an unstable surface on which to perform exercises that engage a variety of muscles. By adding this conditioning tool to your dog's exercise or rehab workouts it requires them to find and maintain their center of gravity on a constantly shifting platform. When used for stretching, balance, rehabilitation and strength training, the Balance Disc teaches dogs to coordinate muscles for unstable conditions that they experience in everyday life. This versatile Balance Disc offers challenge and variety for all dogs at any fitness level. Use two together to make it even more interesting!
Engineered specifically for dogs:

Superior gripping ribs on one side

Sensory bumps on other side

Professional grade materials

The FitPAWS Dog Balance Disc will turn any flat surface into an active one. It can be used for:
Beginner Balance Training

General Fitness
Rehabilitation
Changing the level of air in the cushion will encourage your dog to engage different muscles to maintain balance. The micro-movements created in the body from the act of balancing will strengthen the core and limbs. Balance Disc comes in 2 sizes 14" (35.5 cm) and 22" (55.8 cm).

FitPAWS 14″ Balance Disc Features:
14" (13.5 cm) Balance Platform
2 Surface Textures – Ribbed/Bumps

Use Separately or Combine Multiple Discs
Recommended for: Yorkie, Toy Poodle, Dachshund, ShihTzu, Chihuahua, Pugs, Pomeranian, Maltese, Boston Terrier, Sheltie, Corgi, Beagle, Mini Schnauzer, English Bulldog, Bichon Frise, Australian Shepherd, Border Collie, Labrador.
FitPAWS Giant Balance Disc Features:
22" (35.5 cm )Balance Platform
2 Textures – Smooth/Bumps
Use One (1) or Two (2) 22″ Discs for: Australian Shepherd, Border Collie, Golden Retriever, Labrador, Boxer, Standard Poodle, Rottweiler, Mastiff, Great Dane, Newfoundland, German Shepherd.