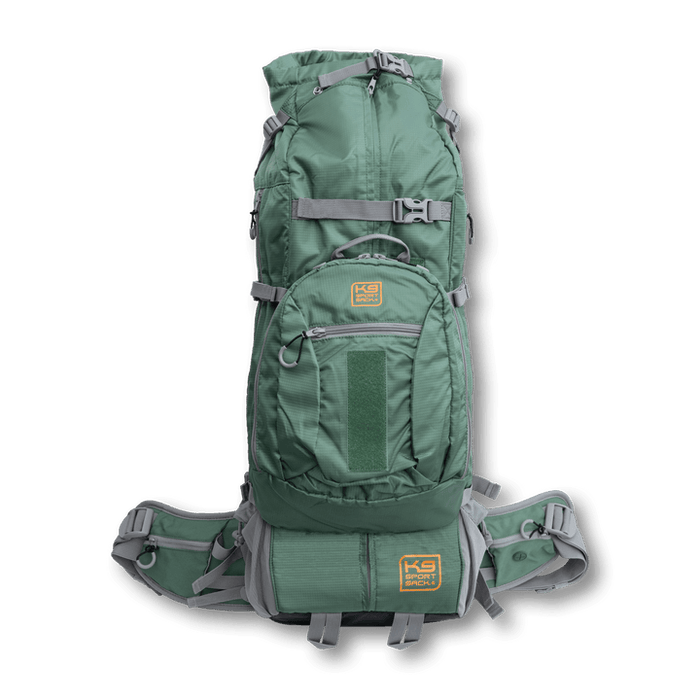 Completely redesigned in appearance, construction, and functionality, the Kolossus, formerly known as the Rover 2, is THE big dog backpack carrier that now doubles as a backpacking pack. It is ideal for carrying medium to large dogs and available in sizes L-XXL. Kolossus technology is top of the line in pet/human safety and comfort. Adjustable shoulder/torso sizing makes this backpack more suitable than ever for all body types (as long as you can withstand the weight). When you're not carrying your 4-legged friend, the backpack easily converts to carry your gear with up to 60 liters of space. Use this backpack for strenuous hikes, bike rides, and public transit.
Features
Backpacking Pack Conversion
Adjustable Shoulder/Torso Height
Removable Lap Belt with Hip Pockets & Waste Bag Dispenser
Internal Frame with Inner Padding for Dog Comfort
Padded Back Panel with Increased Airflow
Removable Storage/Dog Back Support Pack with Hydro Port
Weight Distribution Straps
Side Cooling Venting Zippers
Wide Base to accommodate your pet and its tail
Detachable Dog Sun/Rain Hood
Dog Lumbar Support Straps
300D Ripstop Oxford Polyester Material
Matching Hook & Loop Strip for Custom Patch
For Dogs Ranging 20-80lbs (9-36kgs) / 50-60 liter capacity
Safety
All K9 Sport Sack carriers are specially developed under the close direction of animal professionals, veterinarians, dog trainers, and outdoor product engineers to be ergonomic, safe, and strong.