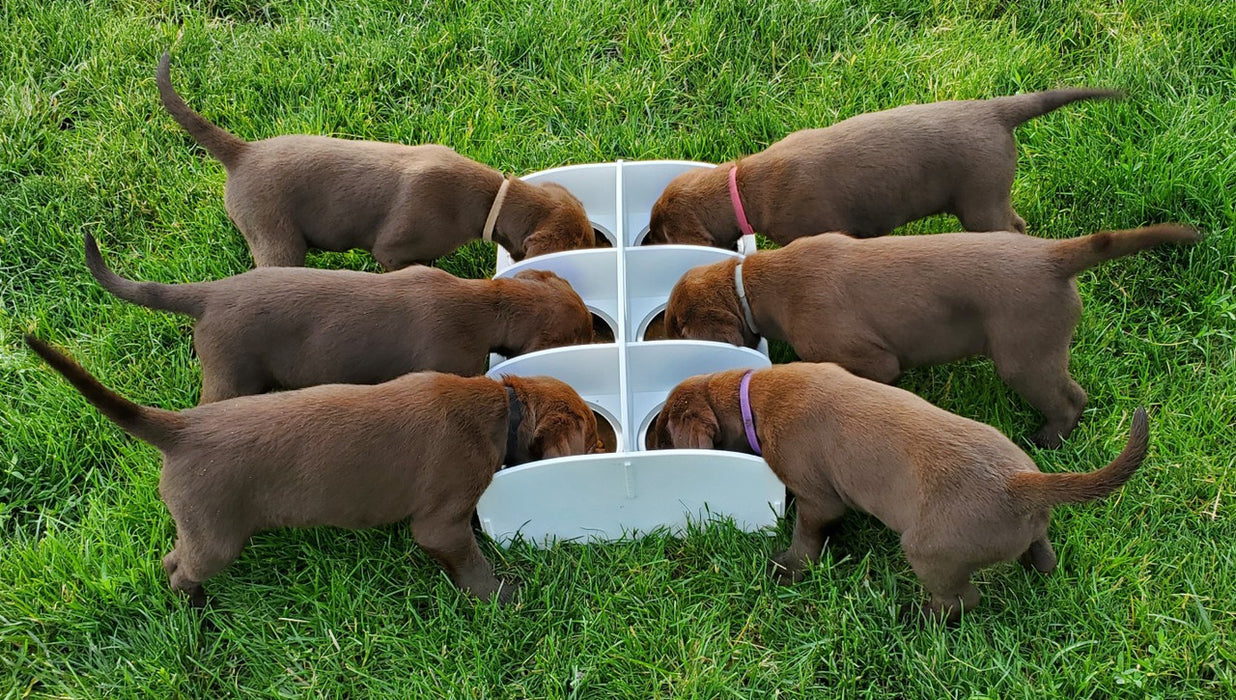 Lakeside Products MagnaFeeder Multi-Bowl
The MagnaFeeder Mulit-Bowl is a durable, pet-safe, multi-bowl feeder that simplifies feeding multiple puppies!
Ensures each puppy gets a fair share of food for even growth during early development.

Easy to carry multiple bowls.

Stainless steel bowls and HDPE rack are chew-resistant and dishwasher safe.

Helps to eliminate aggression with food.

Non-tip, non-spill, and easy to clean.

Easy to snap together assembly provides for space-efficient storage when not in use.
Includes six stainless-steel bowls. Each bowl is 16 oz, 5.5" in diameter and 2" deep.
Overall size: 18.5 long x 12" wide x 8" tall.
Fulfillment: 21" x 13" x 4" and 6 pounds