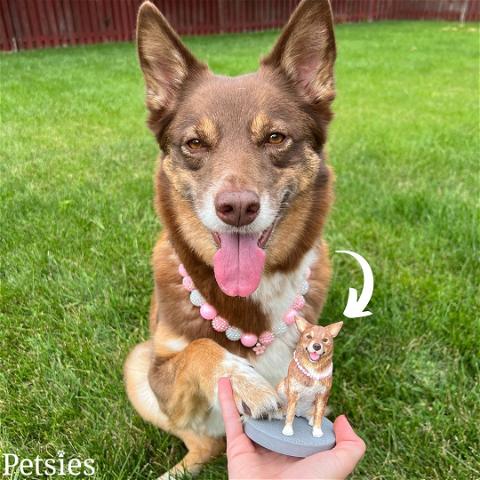 Petsies Custom Pet Figurines & Bobbleheads
Create a Personalized Keepsake from Your Own Photos
Looking for the perfect birthday gift, Christmas gift, or just because? Surprise your friends and loved ones with a personalized bobblehead or clay figurine. 
These custom keepsakes are made completely by hand, with each tiny feature sculpted out of colored polymer clay and painted with watercolors. It's a truly delicate process, but the end result is a quality piece of artwork that you can cherish forever. 
Please remember, while our artists are incredibly talented and work very hard to match the photo, clay is like any other artistic medium. Colors, textures, and other elements might not match exactly, but that is all part of the magic of a custom work of art. It's meant to be a one-of-a-kind representation versus an exact clone.