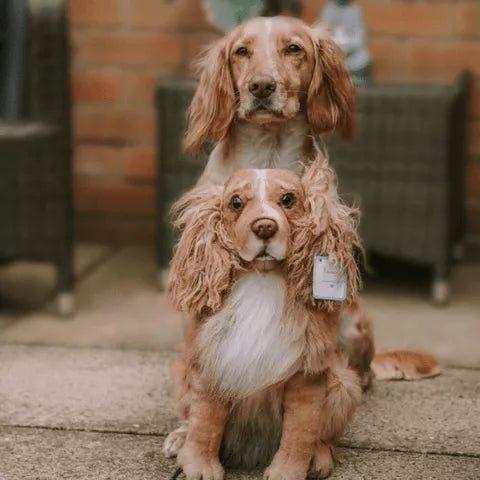 Handmade Plush Lookalike of Your Best Friend!
The care and attachment we feel for our pets is one of the most beautiful things in life.  At Petsies, we want to celebrate that with a unique, huggable keepsake that you can keep forever! 
Who are Petsies Forevers for?
Anyone who loves their pet : honor the love and joy your pet gives you with the most special gift you can cherish forever

Anyone who has lost a beloved pet : give yourself or your loved ones a way to hug and honor a past pet

Anyone who misses their pet : give joy to your loved ones going to camp/college/school or friends moving out to a new town

Anyone who wants to have fun : It's hilarious to watch your pet interact with their Petsies, and it's also fun to dress them both up and take lots of photos
Stuffed Animal Details
Size: 10" mini, 16" regular and 24" large
Material: Premium polyester furs and specialty noses and eyes
Turnaround Time: 6-8 weeks for regular production and 4 weeks for rush. During the holidays, production time can be longer. You will receive a more accurate delivery date before you check out.
The Creation Process: Upload photos of your pet, select your customizations, and our team will do the rest!
A True Work of Art
Each Petsies stuffed animal is delicately airbrushed to match their pet counterpart as closely as possible. The artistry used by our designers is second to none. 
It's important to remember, though, that while our artists do their absolute best to capture your pet's likeness, they work within the natural limitations of plush and faux fur materials. Petsies are cuddly representations and not exact clones.