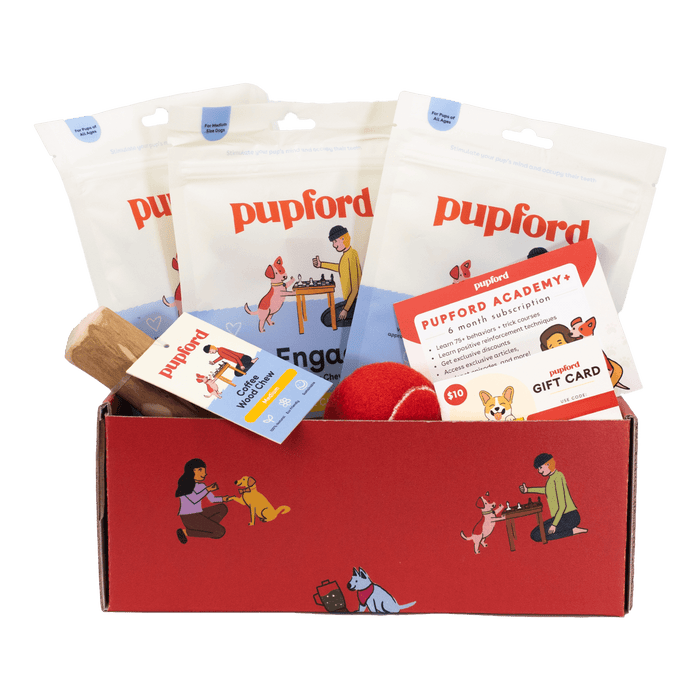 If you want to reduce your dog's boredom and "problem behaviors", this gift box is for you! Treat your pup (and your pup's friends) to the gift of mental enrichment! Not only will you get enrichment toys and chews but you'll also get 6 months of Pupford Academy+ which includes access to 16+ courses with content on enrichment games, impulse control, recall, grooming, and so much more.
Oh, and did we mention we are also throwing in a FREE $10 gift card for you to shop on Pupford.com? Because we are!
Get the tools you need to engage your pup. Get your Engage Gift Box today!