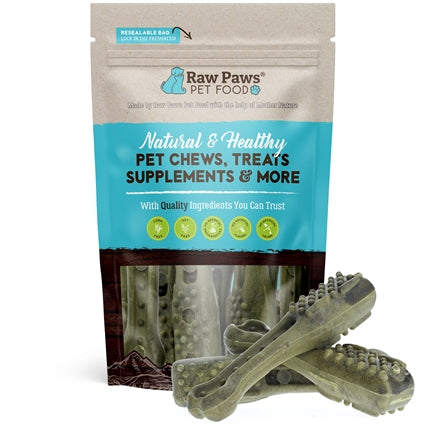 Raw Paws Pet Food - Grain Free Dental Chews for Dogs
Description:
Ideal for Small Dogs & Puppies
Chew Hardness: Soft

Family Business
Supports oral health! The abrasive action of chewing naturally removes tartar and plaque build-up from teeth.
Chewing is both physically and mentally engaging. Helps your dog relieve boredom, stress, and anxiety.
Length: 4 inches (approx) - Thickness: 1/4 - 1/2 inch (approx).
Made with strict quality and safety standards and protocols.
Orders ship same day, nationwide from Indianapolis.
Click on Buy Now for more info!