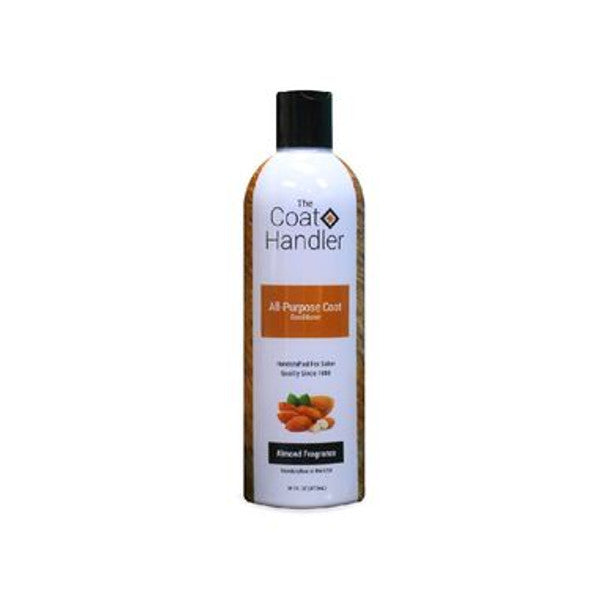 The Coat Handler All Purpose Dog Conditioner
The Coat Handler's All-Purpose Coat Conditioner is great for all dog breeds and coats! It revitalizes hair and skin from the inside out. This special small batch of pet grooming conditioner does it all. It helps remoisturize, release undercoat, loosen tangles, and eliminate static. Use it as a leave-in or rinse-out conditioner.

Features
Will not wash off flea and tick topical treatment if used per manufacturer's directions
Soap-Free
Cruelty-Free
100% Biodegradable
Proudly Made In The USA
100% Money Back Guarantee
Directions
Dilute 15 parts water to 1 part conditioner.
Wet down pet thoroughly.
Apply diluted conditioner.
Start massaging into the skin and coat. Avoid contact with eyes.
Allow conditioner to remain on the pet for a few minutes for best results.
Rinse thoroughly.
Towel and blow dry.
*Safe for frequent, external use on pets 8 weeks of age and older.

Ingredients
Coconut/Palm Conditioner, Panthenol, Benzoin Tree Gum Preservative, Water, Color, Almond Fragrance

Caution
Keep out of reach of children and pets to prevent unintended consumption.