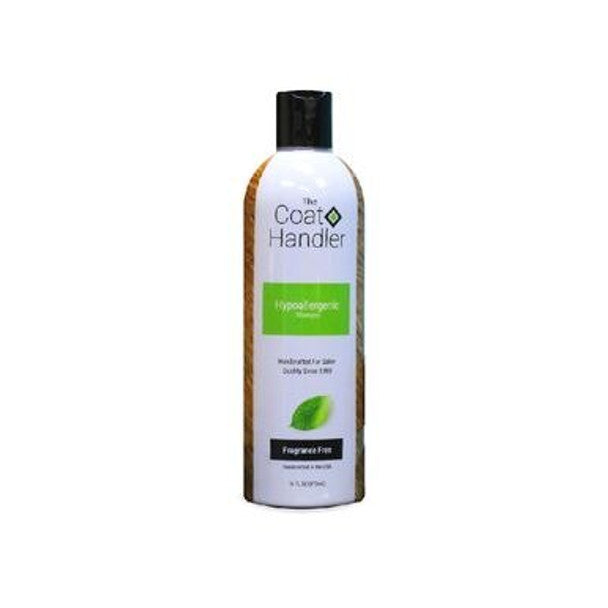 The Coat Handler Hypoallergenic Dog Shampoo
Hypoallergenic Dog Shampoo by The Coat Handler offers gentle cleansing and moisturizing for the skin and coat. This hypoallergenic pet grooming shampoo is crafted in small batches. It is great for pets with sensitive skin, allergies, or those that require frequent bathing. Previously, this product was name 5-to-1 Maintenance Shampoo. It's the same great formula you have come to love, now with a new name!

Directions
Dilute 5 parts water to 1 part shampoo.
Wet down pet thoroughly.
Apply diluted shampoo.
Start massaging into the skin and coat. Avoid contact with eyes.
Allow shampoo to remain on the pet for a few minutes for best results.
Rinse thoroughly.
Towel and blow dry.
*Safe for frequent, external use on pets 8 weeks of age and older.

Ingredients
Anionic Surfactant, Amphoteric Surfactant, Sulfosuccinate Surfactant, Benzoin Tree Gum Preservative, Water, Color
Caution
Keep out of reach of children and pets to prevent unintended consumption.