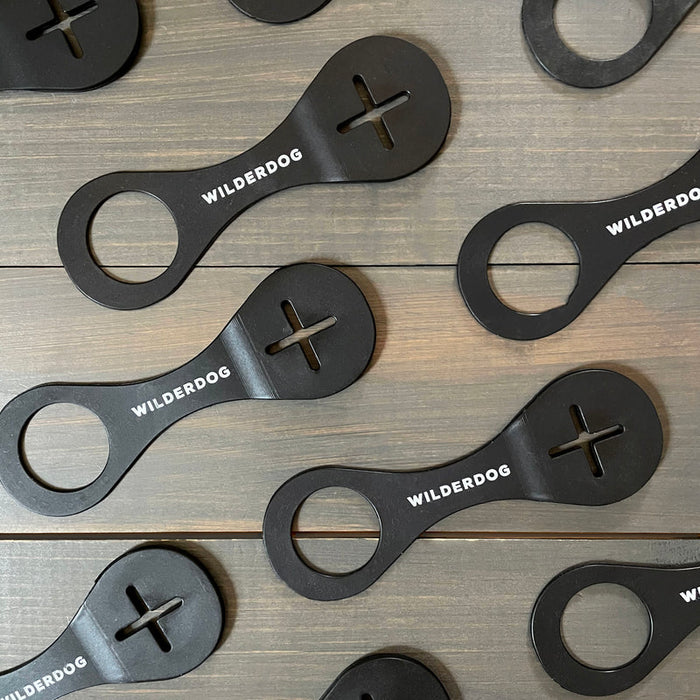 You read that right - it's a carrier for your dog's crap! We're all tired of seeing people leave doo-doo bags along the trails to 'grab on the way out'. (Yeah, right!) This solution makes it easy to pack out your pup's poop, whether on daily walks or epic adventures. The Crap Carrier is a super useful, lightweight addition to your everyday set up!
*Poop bags sold separately
Black, one size

Measures 5" long

Only .35 oz


Can fit around 4 knotted poop bags, maybe more

Backed by our lifetime warranty!
Wrap lengthwise around the handle of your leash and pass the '+' end through the 'o' end. Hang your full poo bags by wedging their knots into the '+' end for hands-free poop carriage! Literally a game changer.