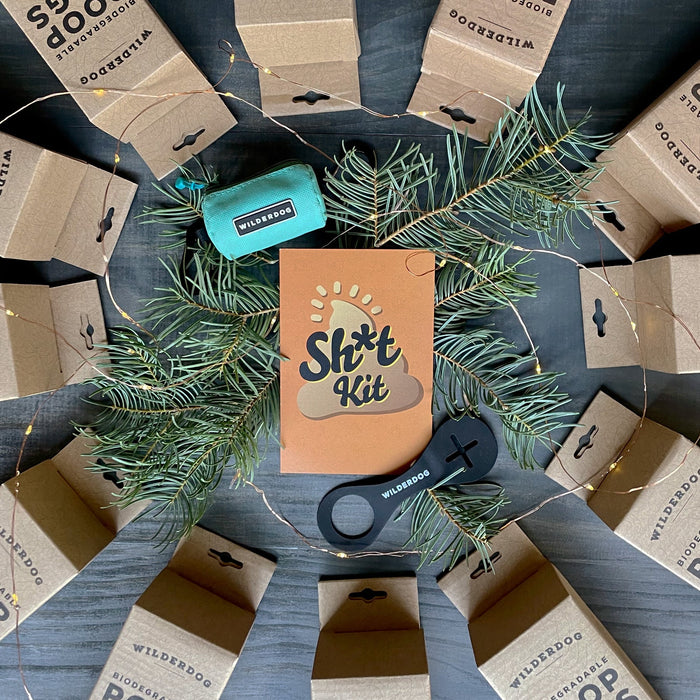 This is the gift you've been waiting to give. Not sure what to get your dad, your neighbor, or your distant Aunt who's name you got for the family Secret Santa? They have a dog as all good people do, of course. Get them the gift that will last all year long. The Sh*t Kit!
What is a Sh*t Kit you might ask?
A year's worth of Wilderdog Poop Bags (that's 12 boxes, or 1440 bags, and can cover four poops per day), our brand new Seafoam Poop Bag Holder, and a Crap Carrier. The poop bags will be a mix of our regular poop bags and our Santa bags.
The Sh*t Kit ships with a card congratulating them for receiving the best gift ever as well.
Or gift this to yourself and stop worrying about poop bags for a year. Your future self will thank you.