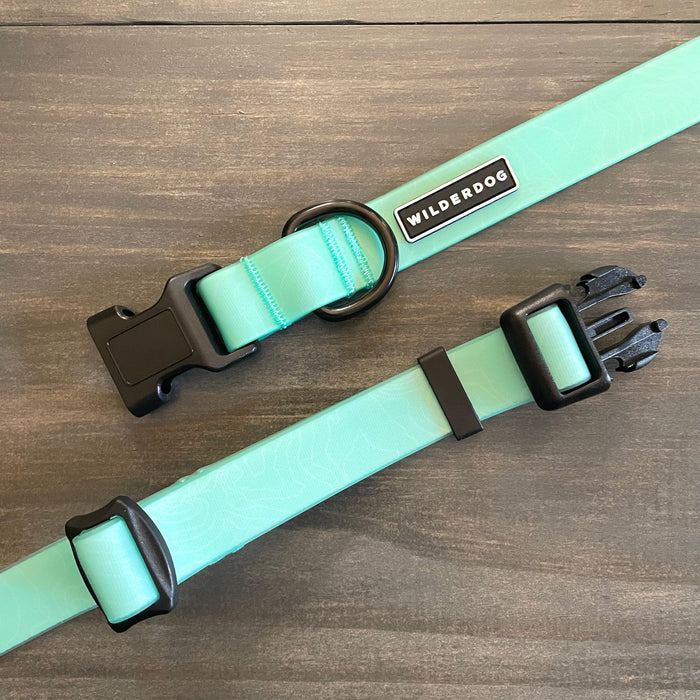 Wilderdog Waterproof Collar
SKU
HPHQ-WD-WATERPROOF_COLLAR-SF
Super durable and backed by a lifetime warranty of adventures – never buy another collar again! Your dog doesn't mess around when it comes to exploring, and neither should their gear.
Our waterproof collars are made for the water-loving pup with PVC coated polyester webbing designed to repel water and dirt while still feeling super soft against skin and fur. These collars are a stink-proof solution for all your adventures! 
Heavy-duty plastic clip with e-coated iron D-ring
Wipe clean we needed
Backed by our lifetime warranty!
Please measure your dogs before ordering. To find the most accurate size, measure around your dog's neck where the collar would sit. Make sure to leave room to slide at least two fingers comfortably under the collar!
Small = 11" - 15" around, with a 3/4" band
Medium = 13" - 18" around, with a 1" band
Large = 17" - 24" around, with a 1" band
If your pup is between sizes and still growing or filling out, we recommend sizing up!