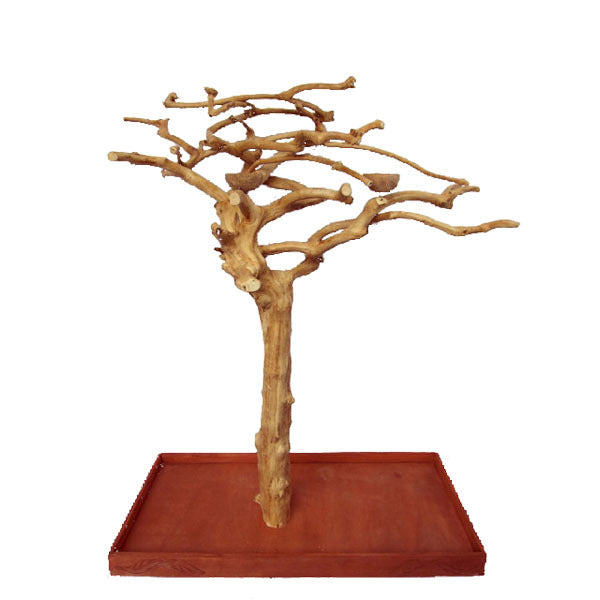 Java Wood Tree
Technical Details
Exterior Dimensions:

48"x24"x66" - Small

48"x28"x66" - Medium

48"x32"x66" - Large
Product Features
A design of nature and of skilled craftsmanship.

The space between the branches helps provide freedom for your birds to flap their wings.

There is also more room to explore.

The base is constructed with quality Kamper wood from Kalimantan.
Due to ongoing Supply Chain Shortages: When Java Cups are unavailable-Stainless Steel Cups will be provided as a substitution.