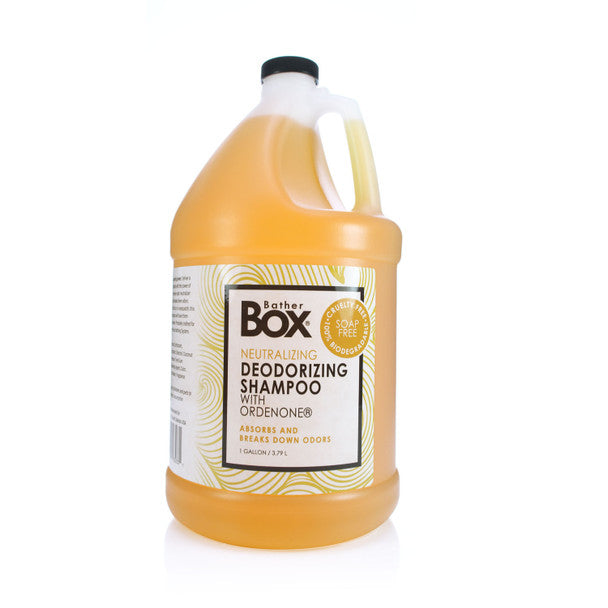 BatherBox Deodorizing Dog Shampoo
When life gets stinky, choose BatherBox Deodorizing Shampoo for phenomenal cleaning power. Our deodorizing shampoo absorbs and breaks down odors with Ordenone, the premier odor neutralizer. This pet shampoo makes any animal smell like a dream. Well, more specifically a fresh & clean fragrance. This pet grooming shampoo is precisely crafted for use in the BatherBox bathing system.

Features
Cruelty-Free
100% Biodegradable
Soap-Free
Comes in a 1-gallon size
Ingredients
Anionic Surfactant, Amphoteric Surfactant, Odortrol, Coconut Oil, Emollient, Benzoin Tree Gum Preservative, Chelating Agent, Color, Reverse Osmosis Water, Fragrance

About BatherBox's Dog Bathing System
The BatherBox Dog Bathing System is a revolutionary 4-product bathing system. It not only gives pets a luxurious bath-time experience; It also washes in a fraction of the time of hand bathing! This commercial-grade system saves you approximately 30% in shampoo and conditioner usage.