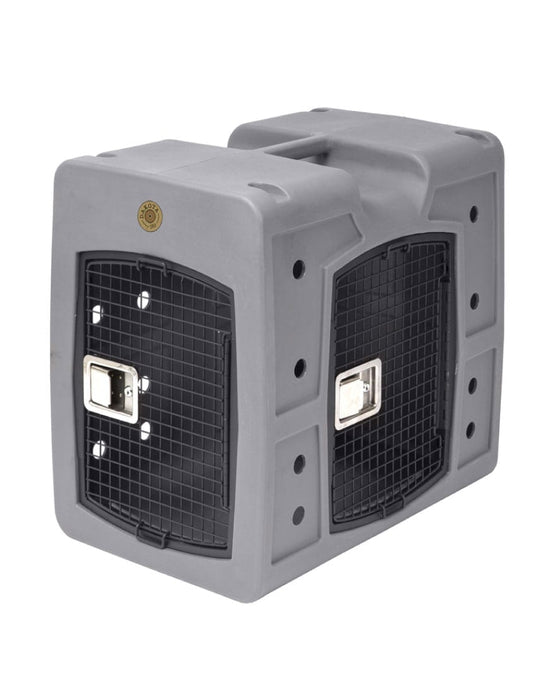 Dakota283 2 Door Side Entry Dog Kennel
Description

The Dakota 283 Side-Entry Framed Door Kennel is Dakota's most versatile dog kennel. The kennel provides ease of entry for your dog with access to the crate from two separate sides. It is made with solid one-piece construction to hold up on all the adventures you and your dogs take and easily fits into any space or vehicle. The G3 side-entry model also offers two paddle locking doors and plenty of ventilation. Clean up is a snap with the small drain holes in the corners. Feel at ease, knowing that your pet is protected by the highest quality plastic molded kennels available on the market today.
Features:
Easy-Grip Handle
Front and Side doors
Keyed Paddle Latching Door
Large Ventilation Holes: 16 on one side of the kennel and 8 on the door side – 24 total
Easy-to-Clean Drain Hole
Recess for Crate Stacking (Kit Sold Separately)
Dimensions:
The 2D Side Entry Dakota 283 kennel is built for medium to large breed dogs with the versatility of access in mind. You will get the proper safe space for your four-legged friend to feel at home.
Exterior Dimensions: 31L x 21.5W x 29.5H
Interior Dimensions: 28.9L x 19.6 x 26.25H
Door Openings:  16.5W x 21.5H
Weight: 43lbs