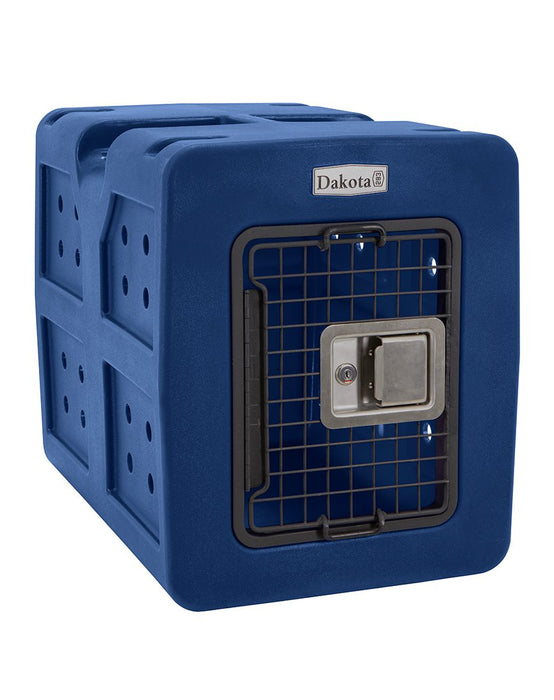 Dakota283 G3 Small Framed Kennel
SKU
HPHQ-D2-G3SML-SGN-BLUE
Description
The Dakota 283 G3 Framed Door Kennel is the ultimate kennel for your pet's protection. It is created in one solid piece to hold up on all the adventures you and your dogs take and features our ultra-secure lock for peace of mind.

Features:
Easy-Grip Handle
Keyed Paddle Latching Door
Large Ventilation Holes: 16 per side in the upper section of the kennel – 32 total
Easy-to-Clean Drain Hole
Recess for Crate Stacking (Kit Sold Separately)
Molded and assembled in the USA.
Dimensions:
The medium G3 Dakota kennel is built for medium breed dogs. From that German Wirehaired to that German Shorthair, you will get the proper safe space for your four-legged friend to feel at home.

Exterior Dimensions: 23L x 16W x 18.75H
Interior Dimensions: 20.25L x 14.25W x 18H
Door Opening:  9W x 12H
Weight: 20.2lbs