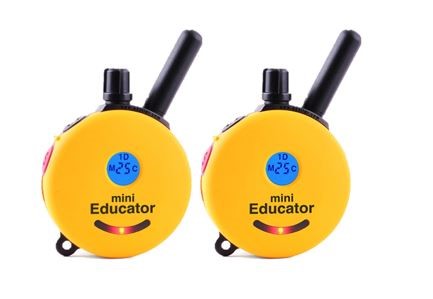 E-Collar ET 300/302 2T Transmitters
Looking to turn your existing system into a 2T system (two remotes on the same frequency) or need to replace a lost remote? Instead of replacing the entire system, just program it with a new replacement part.
2T Systems are great for:

Large properties where one remote might be kept in an out-building while the other remains in the house.
One for yourself, one for your partner.
Extra in case of misplaced or lost.
Note:
2T transmitters are manufactured on the same frequency and must be purchased as such to work together.
You cannot program a single transmitter to create a 2T transmitter set.
Weight: 0.5lbs
Dimensions: 4.125 × 2.938 × 1.063 in