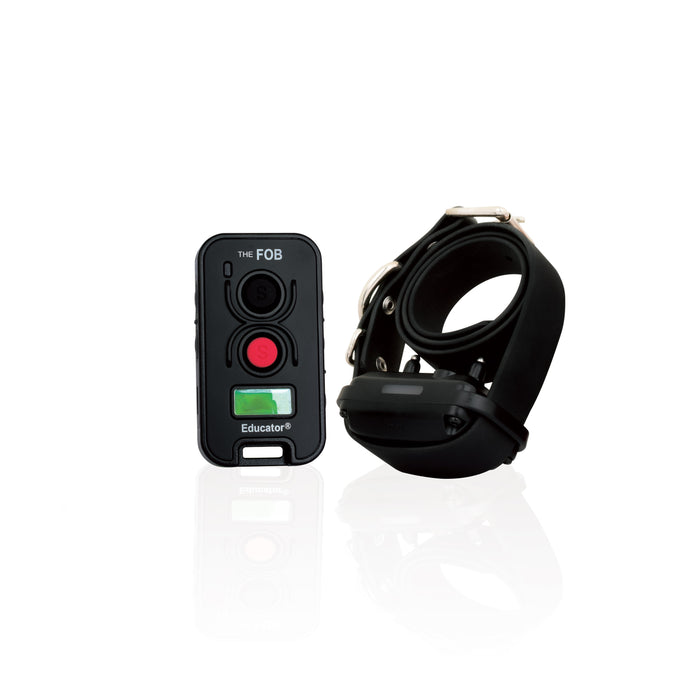 E-Collar FE-580 FOB Educator
Introducing the all new, 2nd Generation FE-580 FOB Educator® for Big/Stubborn dogs now with optional Finger Button! The FE-580 FOB Educator® features the smallest handheld remote and the strongest receiver ever produced while maintaining an impressive range of up to 500 yards. Of course, it wouldn't be an E-Collar Technologies remote trainer without the proprietary "blunt" stimulation now available in rising stim mode with user adjustable timing between working level and maximum stim level. Programmable S buttons can be set to stim, rising stim, tone, vibration high or vibration low. Night tracking light also supported. Fully waterproof and shock resistant. 100% Satisfaction Guaranteed.
Specifications
Weight:

 

1.8lbs
Dimensions: 13 × 11 × 1.5 in
Dog Temperament: Stubborn
Experience Level: Advanced
Multi Dog Expandable: Up to 2 dogs
Range:

 

500 Yards
Please note:  Due to patent reasons, we are unable to ship this product with the button to locations in Europe.