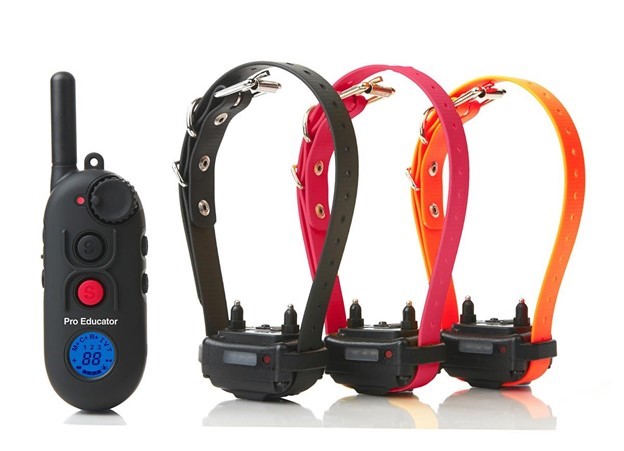 E-Collar PE-903 3 Dog Pro Educator Remote Trainer
The PE-903 Pro Educator E-Collar is designed with safety in mind. The maximum stimulation setting and lock and set guard against accidental overstimulation of the dog. Even with its small size (2″x1.5″x1″), it provides plenty of stimulation, even on 150-pound dogs. This pro training collar is equipped with a night tracking light to easily locate the dog after dark. Let the Pro Educator E Collar help turn your stubborn dog into an obedient dog!
PE-900 PC Computer Interface.zip (Download)
Compatible with Windows OS
Uses

 

Java 8 Update 211 (32-bit)
Mac OS customers have had success using Parallels— to run the 900 interface tools on their Mac computers.
Specifications
Weight:

 

3.1

lbs
Dimensions: 14 × 10.5 × 3.5 in
Dog Temperament: Normal
Experience Level: Advanced
Multi Dog Expandable: Up to 3 dogs
Range:

 

1/2 mile