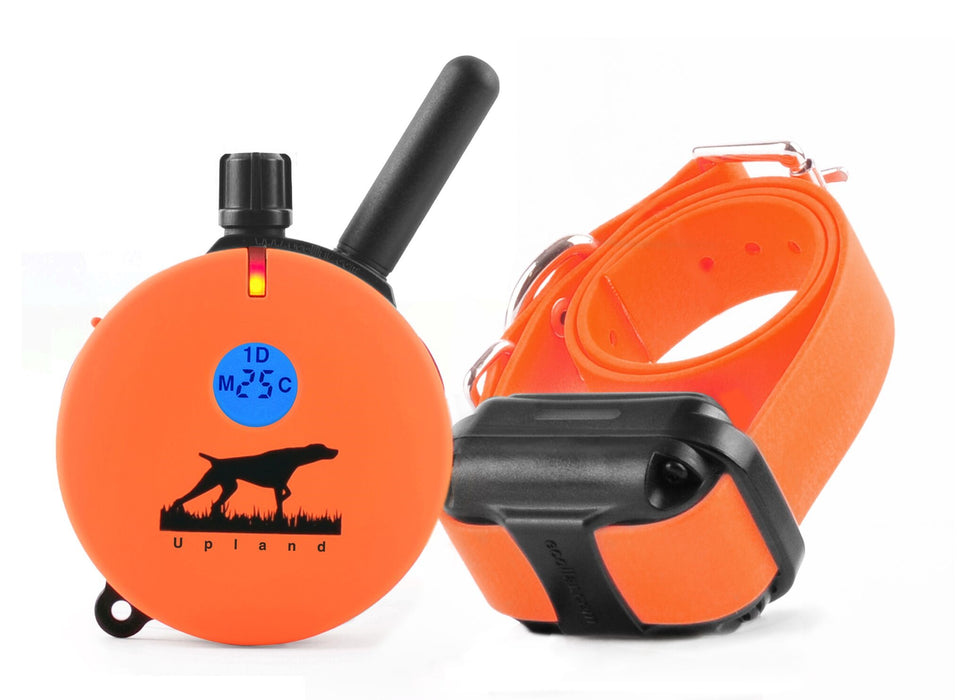 E-Collar UL-1200 Upland 1 Mile Remote Dog Trainer
This fantastic remote dog trainer comes with many different unique features and accessories that make this hunting dog remote one of the best remote dog training collars in the industry.
This hunting dog trainer utilizes E-Collar Technologies proprietary blunt stimulation for superior results for low-level stimulation work. However, when high stimulation is required, this dog training collar has the highest stimulation of most E-Collar dog trainers in the market. The unique control of stimulation technology provides a very clean stimulation without harming the dog. With boost stimulation levels between 1 and 60, you will be able to properly train your dog with a tapping sensation that is similar to, but more intense than a typical vibration.
The UL-1200 Upland Dog Collar also comes with a stopwatch style transmitter, a lanyard, belt clips and many other dog training collar accessories to help your conveniently train your dog into a champion. Order high-quality dog training collars for your hunting dog today.
Specifications
Weight:

 

1.99lbs
Dimensions: 11 × 9.75 × 2.25 in
Dog Temperament: Stubborn
Experience Level: Intermediate
Multi Dog Expandable: Up to 2 dogs
Range:

 

1 mile