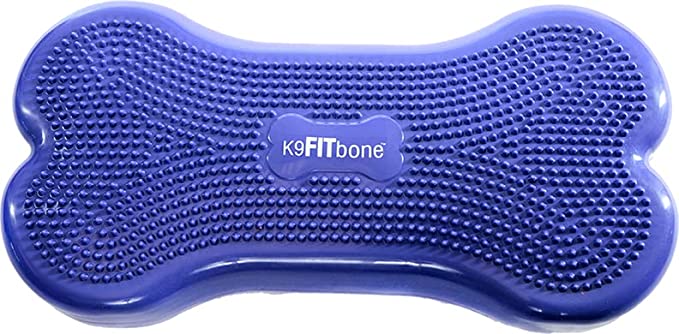 FitPAWS K9FITbone Dog Balance Traning Platform
FitPAWS CanineGym K9FITbone offers instability training which is a fun way to bond with your dog, teach them a new behavior, and strengthen the core - the powerhouse of your dog's body. Fun fitness training with the K9FITbone™ is also a great way to reduce stress, burn excess calories, and it's a healthy "job" for your dog.
The K9FITbone can be used for full-body conditioning: 
Core and Limb Strength
Improve Coordination
Better Joint Health
Create a Stronger Bond
Reduce Behavior Challenges
Senior Strengthening
Puppy Confidence Building
Great for All Dogs
Specifications:

23"x11.5"
Pump included