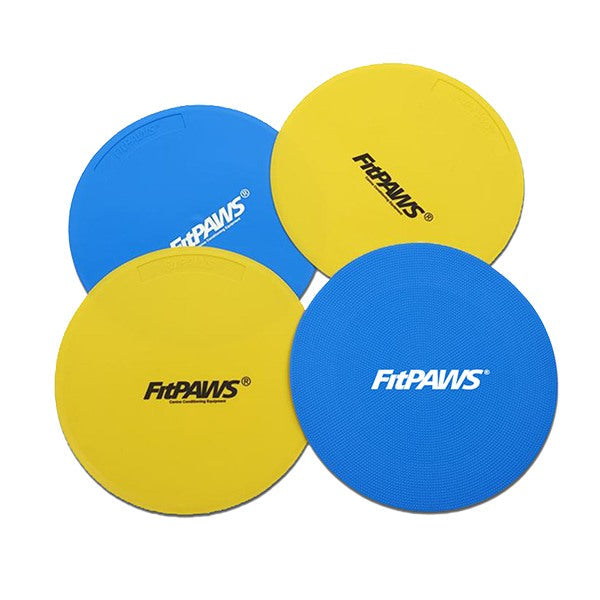 FitPAWS Targets (Set of 4)
Fun and effective tools to use in training and rehabilitation. These four flexible, non-slip discs can help train new behaviors, improve your dog's proprioception, help introduce your dog to new fitness equipment and more. Foot targets can be specifically good for shaping contact points in agility, beginning casting drills with hunting dogs, teaching a jump pattern for the ring sports or as a target for send away in obedience. The opportunities are endless!
teach your dog. The training possibilities are limited only by your imagination. 
Engineered specifically for dogs
Non-slip material
Superior gripping
Professional grade materials
FitPAWS Targets can be used to:
Teach Limb Awareness – Step on Target
Teach to stay in Particular Place
Create Fun Training Games
Target Train
Conformation Stack
Teach Body Awareness
Specifications:
Four flexible 10" targets
One size fits all