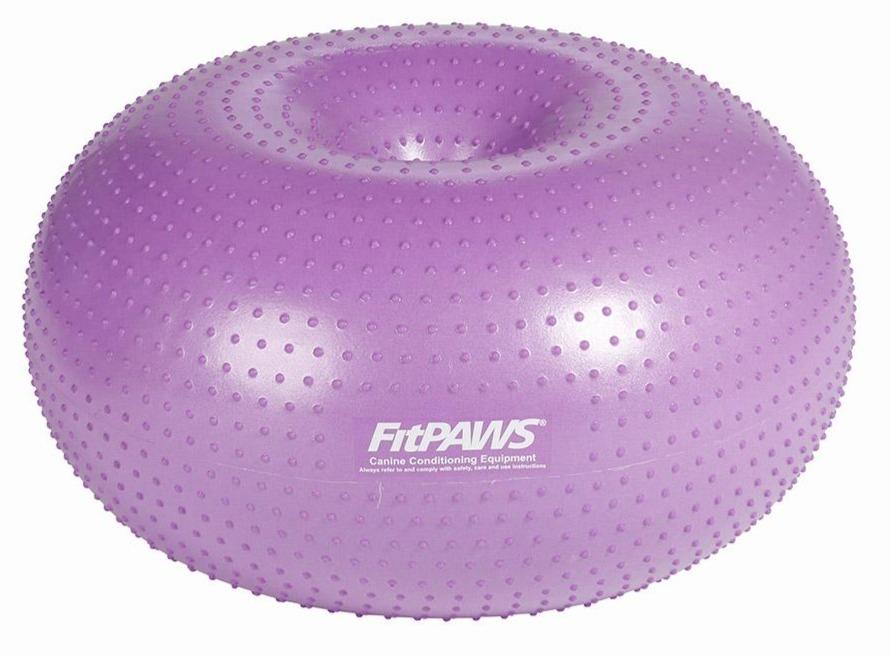 With it's unique shape and flattened base, the TRAX Donut offers stability and versatility during training. As you teach your dog to stand, sit, lay and side step on the Donut, the subtle movement under your dog's weight constantly shifts their center of gravity causing their core and limb muscles to engage and strengthen. By strengthening your dog's entire core muscle chain, you are increasing their mobility and agility, while reducing their chance of injury.
Engineered specifically for dogs
Low profile with superior gripping
Sensory bumps provide neural stimulation
Durable + burst resistant
Durable + burst resistant
Professional grade material
The FitPAWS TRAX Donut:
Builds Confidence
Improves Fitness
Focuses Attention
Strengthens Muscles
Special TRAX™ Design Provides Superior Grip and Stability
Features TRAX™ Neuro Stimulation Bumps
Burst Resistant to 300 lbs. – Designed to Deflate Slowly If Punctured
Inflation Pump Included
*Product can slightly vary in size and color
Pump included
Circular product holder sold separately
For Sizing:
SMALL BREEDS:
Your dog should be able to stand on top of the TRAX™ Donut in a natural stance without being hunched over. If your dog's natural stance (from front feet to back feet) measures 16" (40.5 cm) or less, you will be able to use the TRAX™ Donut for Core Training.

MEDIUM TO LARGE BREEDS:
If your dog's natural stance is more than 16" you can use the FitPAWS® TRAX™ Donut with two feet on the ground and two feet on the Donut for weight-bering exercises. You can also use two TRAX™ Donuts, or combine with other FitPAWS® products. The goal is to maintain a neutral spine.