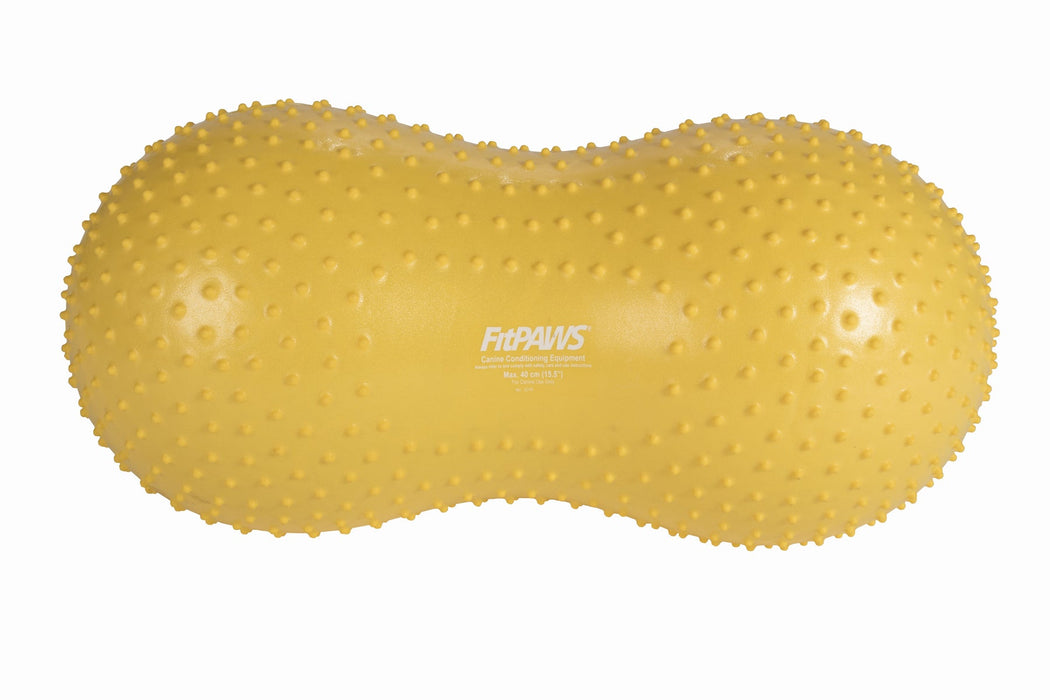 FitPAWS Trax Peanut Dog Training Platform
Designed with a dog-specific shape to promote proper form and alignment. With a ribbed surface for better traction and a center cradle for stabalization, this powerful conditioning tool strengthens the muscles of the entire body. The Balance Peanut can be utilized as a touch target, an obstacle, and as a tool for stability or core training. The Balance Peanut provides a high-to-ground and moderate-to-high level balance challenge and can be used to improve balance, cardio, flexbility and strength.
Engineered specifically for dogs
Low profile with superior gripping
Sensory bumps provide neural stimulation
Durable + burst resistant
Durable + burst resistant
Professional grade material
The FitPAWS Balance TRAX Peanut: 

Builds Core Strength
Promotes Good Form
Boosts Confidence
Improves Joint Health
FitPAWS Balance TRAX Peanut Specs: 
For sizing:
For core conditioning exercises: Your dog should be abel to stand on top of the Peanut in a natural stance without a hunched or arched back.
For stretching or weight bearing exercises: The Peanut should measure slightly under the highest part of your dog's shoulder.