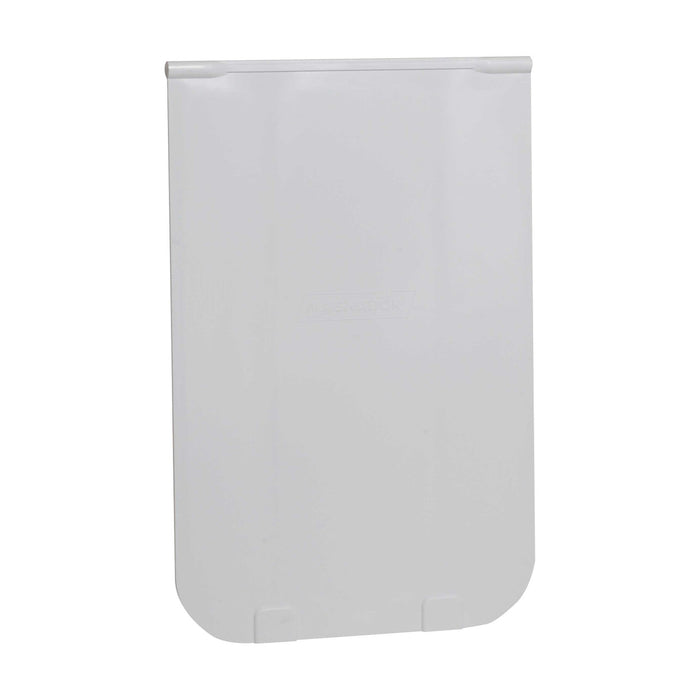 Lakeside Products Replacement Flaps
Replacement hinged panel for Magnador™ Two-Way Pet Door. Comes complete with magnets.
Panels available in Bronze (dark brown) in addition to the original white color. Bronze shows less dirt and wear in heavy-use environments like kennels and matches bronze aluminum screen enclosures.
Lakeside Products are now offering a NEW Heavy Duty Magnets in addition to the regular magnets. The Heavy Duty Magnets have 30-40 times greater holding power than the regular magnets. Great alternative for high wind and heavy use. Strongest magnetically held door on the market. High Power magnets can be used with regular magnets (i.e.: regular power in hinged panel and heavy duty in frame) performance will be better than regular magnets but not as good as two heavy duty magnets.
Note: Lakeside Products recommends replacing the hinge pins when replacing the hinged panel. Excess wear on the hinge pins can affect door alignment and operation. 
Specifications
Small (Mini) - 6" wide by 8" tall
Medium (M1) - 11" wide by 13" tall
Large (M2) - 13" wide by 19 3/4" tall