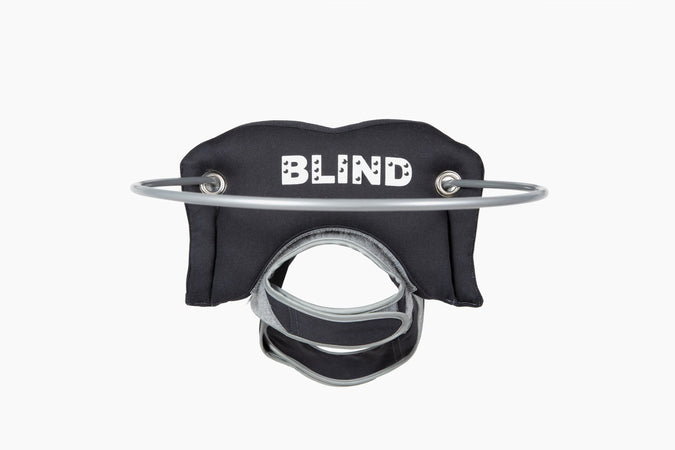 Muffin's Halo Blind Dog Guide
Muffin's Halo is a 3 piece must-have device that helps blind dogs transition. Becoming familiar with existing or new surroundings quickly. It starts as a harness wrapped snug around a dog's neck and torso. The wing attaches to the neck of the harness. The halo attaches to the wing and when placed on the neck of the harness, the halo is just above the eye level.
Now the halo acts as a buffer to safeguard a blind dog's head, nose, face and shoulders from bumping into hard surfaces. As the halo taps hard surfaces, it sends a signal to the dog alerting them to go in a different direction. They catch on very fast and it is truly amazing to watch their confidence level rise. Wearing the harness also makes them feel cuddled and less anxious.
Material: Lightweight and comfortable, made out of polyester/cotton twill and a stylish easy fit with adjustable Velcro straps. Muffin's Halo does not hinder a dog's normal daily activity. They can eat, drink, sleep and play with it on.
Care Instructions For Wing and Harness: Cold water machine/delicate or hand wash and lay flat to dry. No bleach. Halo can be cleaned with a baby wipe or damp cloth. The fabric on Muffin's Halo is a durable water resistant nylon pack cloth.