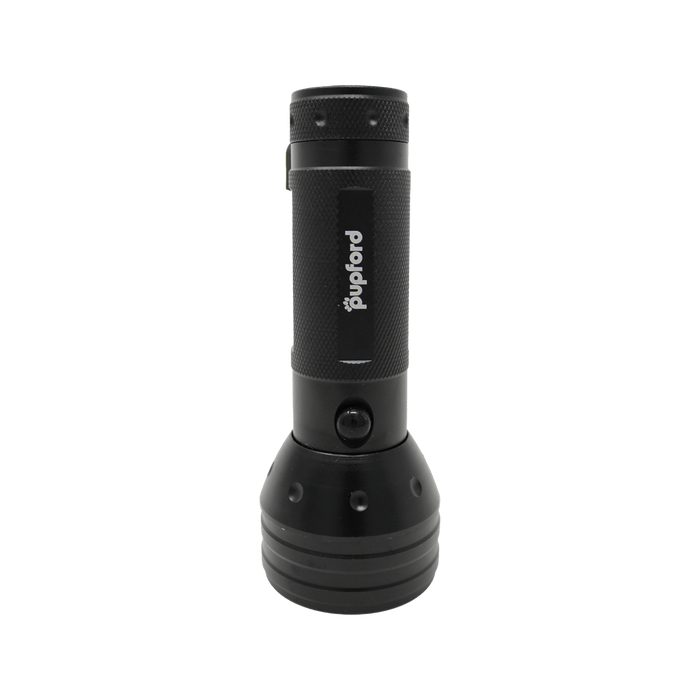 When you're potty training a puppy, accidents are bound to happen. And sometimes, you may think you've cleaned up all the messes... when that actually isn't the case. YIKES!
With our powerful 51 LED Black Light, you'll be able to find those 'mystery' and 'hidden' stains, no matter what. Uses 3 'AA' batteries (not included).
Click on Buy Now for more details.