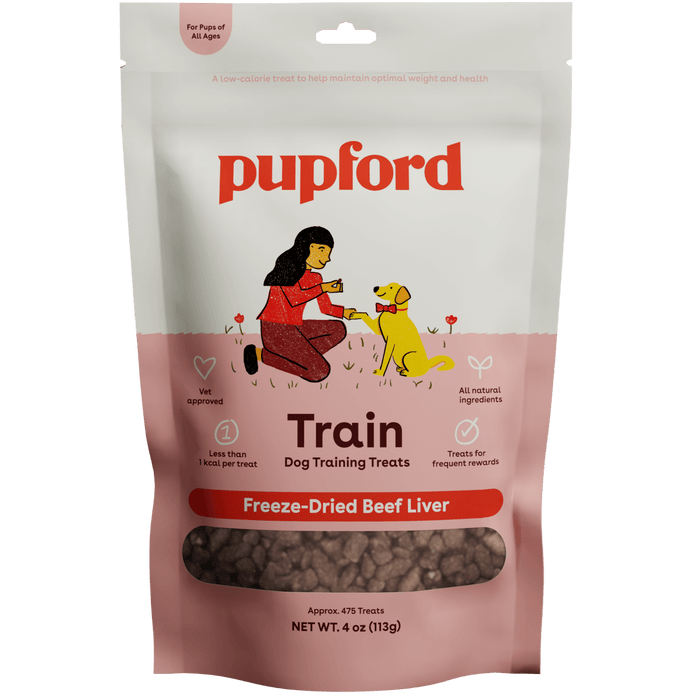 Pupford Freeze Dried Training Treats
Training treats should be made specifically for training, and that's exactly what we've done.
You don't need (and shouldn't use!) a giant hunk of meat to train, just bite-size, tasty pieces that'll get your pup's attention! When you put these into your bag of training tools, you'll be preparing your pup to listen, focus, and follow correct behaviors.
Other treat companies sell "training" treats that are too big, messy, and sometimes filled with sugar and other junk ingredients. With Pupford treats, you know exactly what you're giving your pup.
Just healthy, purposeful treats that will unlock your inner dog-trainer-mojo and improve your dog's behavior, quick! Best of all, they're backed by our Pupford Promise.