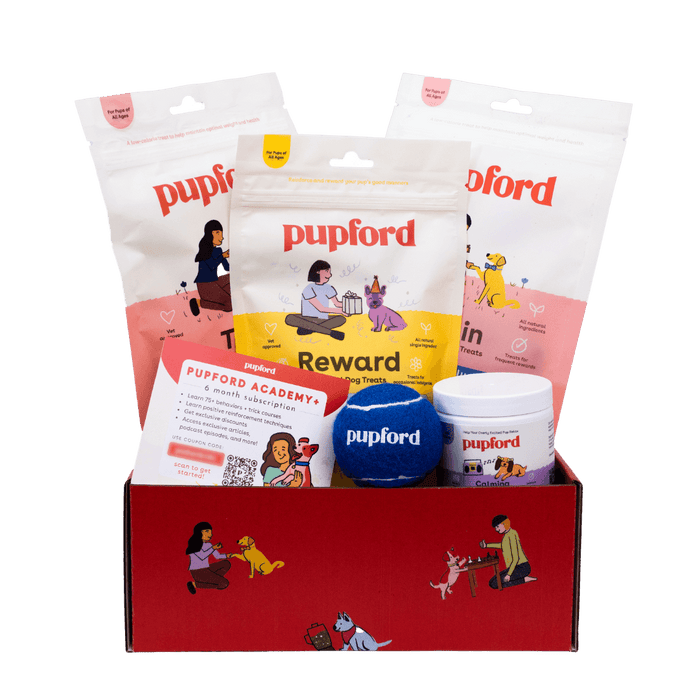 Bring your pups to your next picnic, and grab this Picnic Gift Box. Many human foods are filled with ingredients that your pup can't eat - certain spices, dressings, condiments, and more. Keep them safe while also letting them participate in the summer fun.
Not only will you get treats, toys, and supplements, but you'll also get 6 months of Pupford Academy+ which includes access to 16+ courses with content on enrichment games, impulse control, recall, grooming, and so much more.
Get your Picnic Gift Box today!
Pack Includes:
Freeze Dried Blueberry Training Treats
Freeze Dried Mango Training Treats
3 Oz Banana Treats
Calming Supplement for Dogs and Puppies
Tennis Ball
6 Month Pupford Academy+ Subscription