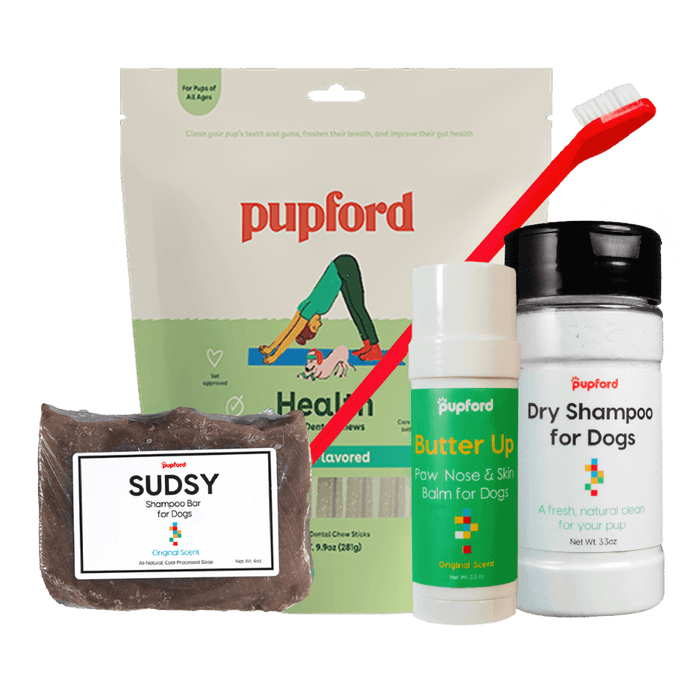 Like self-care... but for your pup! Regularly grooming your pup is so important. Not only does it keep your dog nice and clean, but it can also protect them from a host of different issues, like gum disease, matted coats, and cracked paws... to name a few!
Pack Includes:
Sudsy (Original)

Dry Shampoo

Butter Up: Paw, Nose, & Skin Balm

Dental Chews (14 pack)

Double-Sided Toothbrush
Protect your pup's paws, keep their coat soft and clean, and even help keep their teeth pearly white. Get your Pup Hygiene Pack today!