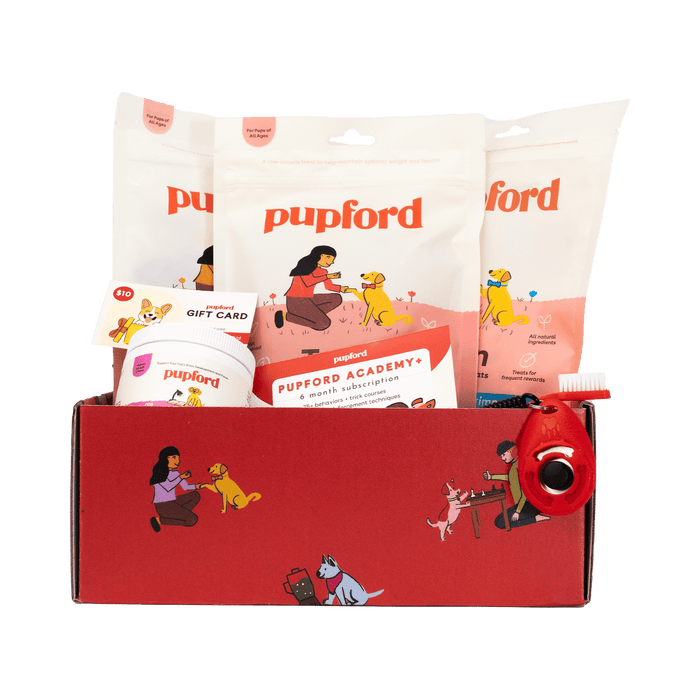 Pupford Training Gift Box
When you get a new pup, you need to be prepared with the right tools to train them! Treat your pup (and your pup's friends) to the gift of tasty treats and the proper training tools!
You'll not only get 6 months of Pupford Academy+ which includes access to 18+ courses with content on potty training, impulse control, recall, and so much more, but you'll also get three bags of training treats, our Cognition + Focus Supplement for Puppies, training clicker, and toothbrush.
Oh, and did we mention we are also throwing in a FREE $10 gift card for you to shop on Pupford.com? Because we are!
Get the tools you need to start (or continue training) your new pup. Get your Gift Box today!
Pack Includes:
2 oz Freeze Dried Beef Liver Training Treats
2 oz Freeze Dried Shrimp Training Treats
2 oz Freeze Dried Chicken Training Treats
Cognition + Focus Supplement for Puppies
Dog Training Clicker
Double Sided Toothbrush
6-Month Pupford Academy+ Subscription
$10 Gift Card (free)