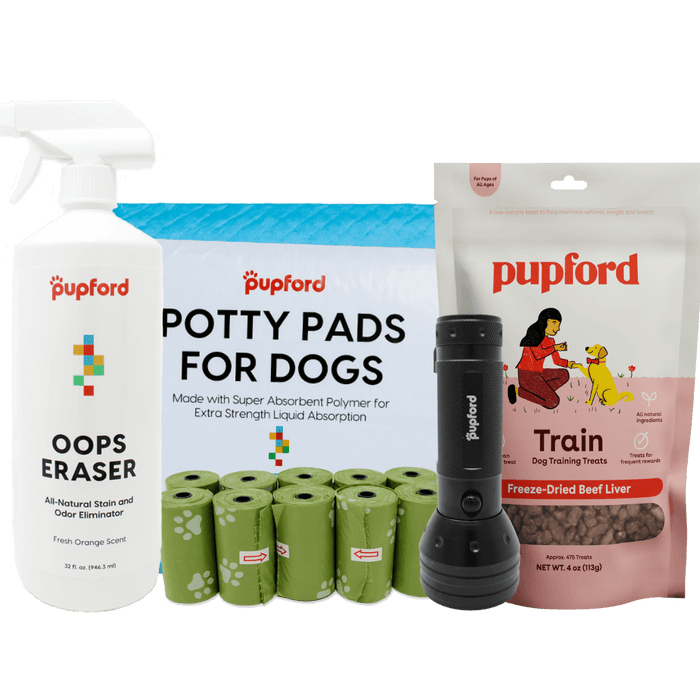 Pupford Ultimate Potty Training Pack
Potty training a new dog or puppy can be challenging, but with the right tools, it is possible! This pack comes with everything you need to successfully potty train a pup. From Enzymatic Cleaner for messes, poop bags for #2, and potty pads during initial training, this pack has it all!
Here is what you'll get:
40-pack of Potty Pads

1 bag of Beef Liver Training Treats

10-pack of poop bag rolls (15 bags per roll)

Oops Eraser Enzymatic Cleaner

Blacklight
Click on Buy Now for more details.