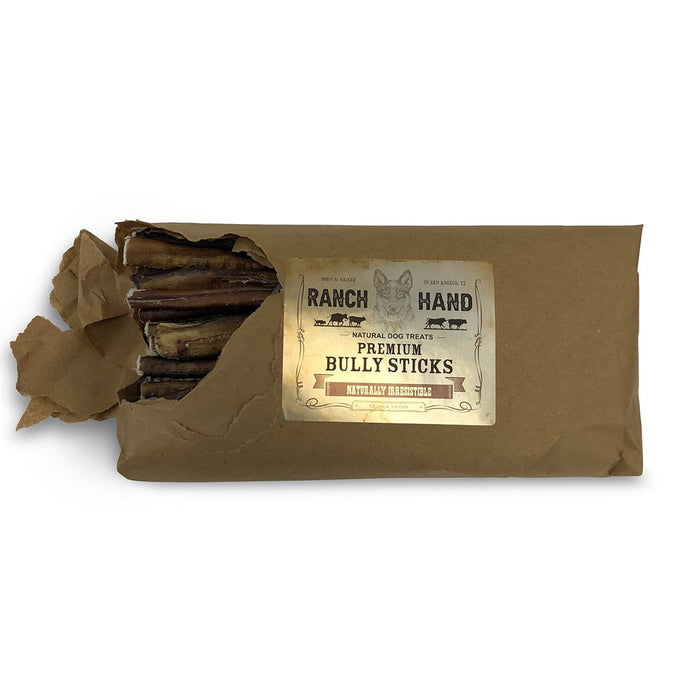 Ranch Hand Odorless Thick Cut Gourmet Bully Stick, 12"
Bully sticks have been the dog lover's chew of choice for many, many years. Our bully sticks are 100% all-natural and nature made in the Midwest. They are really, really, really good. They won't ruin your carpet or stink up the house. Your dog will get tons of chewing pleasure and you'll get tons of quiet time.
If you shop around for bully sticks and chews we guarantee that you can find them cheaper at some places. But know your sources! Cheap sticks can be from questionable sources and may not be processed properly. 
We suggest that you supervise while your dog chews any chew treat.
Features:
12 inches of the most premium thick-cut bully stick
US Beef from the Midwest
A healthy and safer alternative to rawhide
No stinky odor! No dyes!
No hormones, artificial flavors, additives
Ingredients: Beef (yep, that's it)