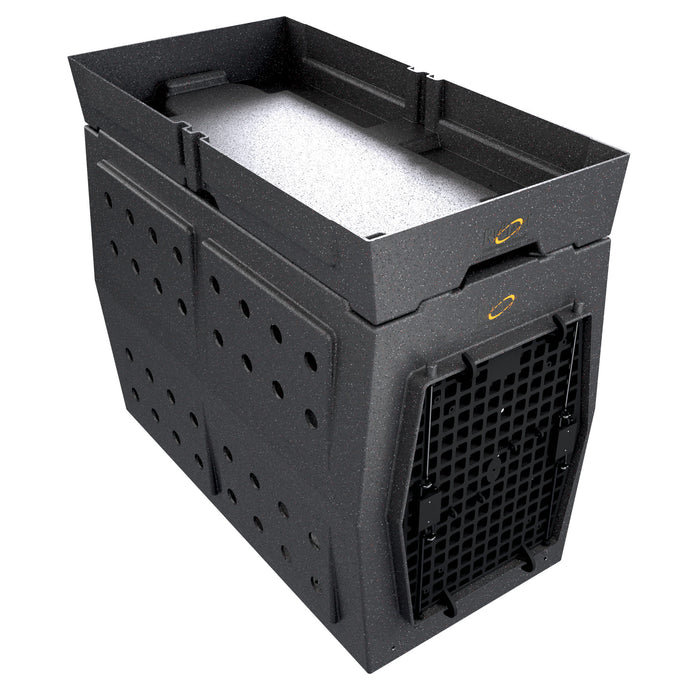 Ruff Land Easy Rider™ Top Tray
SKU
HPHQ-RK-ERTT2022MEDMILL
LEAD TIME: Can take up to 4 weeks for most orders.
The Easy Rider™ Top Tray is designed to contain your dog gear, shotgun shells, bagged birds, etc. on top of your Ruff Land™ Kennel. It won't slide off the kennel because the recessed base nests onto the protrusion on the kennel top. Or, for added security, it can be bolted down with provided hardware, note however if you intend to use a tie down kit you will need to purchase the bracket style vs. d-ring style.  And, yes, it's extremely easy to clean!
** Note: Gen I Top Tray will not fit Gen II kennels. 
Durable roto-molded construction.
Sets on top of your Ruff Land™ GEN II Kennel
Four kennel-specific sizes to fit Ruff Land™ GEN II Kennels from Medium to XL

Medium (also fits Backseat Rider and Int SUV but cannot be bolted down with inserts) – 26.3″ x 16.75″ x 5.4″, 7 lbs.
Intermediate (also fits Lg SUV) – 29.18″ x 18.8″ x 5.4″, 8 lbs.
Large – 33.625″ x 19″ x 5.4″,9 lbs.
XL – 39″ x 20.375″ x 5.4″, 10 lbs.

Molded-in, recessed handles for lifting tray
*Returns not accepted