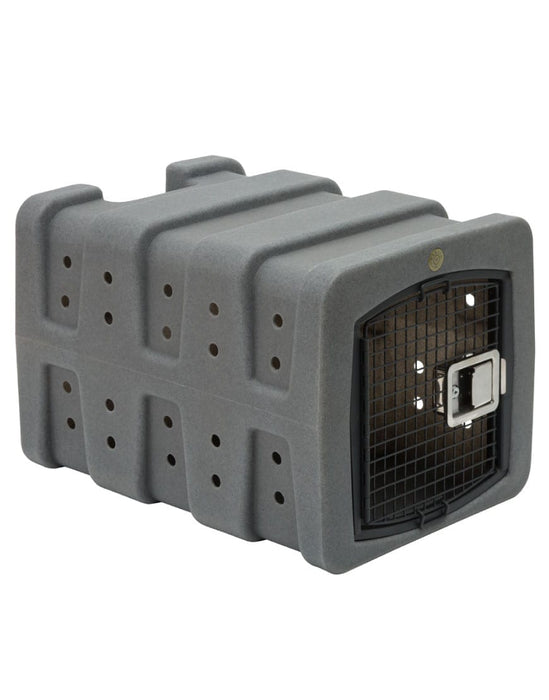 Dakota283 T1 Low Profile Kennel
Description
The Dakota T1 Kennel has a lower profile than the standard Dakota283 kennels and is designed to easily fit in the back of a pick up under a Tonneau cover.
This Kennel is significantly lighter than the original Kennebec model and features a rear handle for easy lifting. It is molded in one solid piece and available in 2 colors.
Features:
Small/Medium Size
Compatible with most Tonneau Covers
Rear Positioned Easy-Grip Handle
Keyed Paddle Latching Door
Large Side Ventilation Holes
Easy-to-Clean Drain Hole
Dimensions:
The T1 Dakota kennel is built for small to medium breed dogs in a low profile setting, you will get the proper safe space for your four-legged friend to feel at home.
Exterior Dimensions: 30L x 21.5W x 20H
Interior Dimensions: 24.8L x 18.75W x 19.5H
Door Opening:  16.44W x 16.375H
Weight: 25lbs